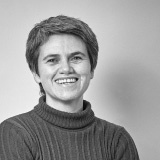 HERBARIUM – PLANT FROM SCHIST | BIRDS FROM SCHIST
Collection of ten place mats and ten coasters, all different, with pictures and names of indigenous plant and bird species from the Schist Villages. The biodiversity of the region set the tone for the collections. Making the different species known by their picture and name calls the attention to the importance of protecting nature.
The designs are handmade and cut out in seed paper produced in Portugal. It is an extremely strong and absorbent paper, so it can be used for a long time, and afterwards it can be reused in an environmentally friendly way - if the paper is thrown on the ground, it germinates. The engravings and laser cutting were done at the Schist Villages Fab Lab.
HORTUS HERBARIUM/SILVA HERBARIUM
A book, the only copy, handmade in a concertina format, this represents vegetable and tree species of the Schist Villages, drawn and labelled with the scientific name and common name. The format allows the book to be folded normally, but it can also be viewed vertically. Thus the viewer/reader is invited to turn the piece around discovering its pages from one side and the other, with different viewing angles, showing or concealing the detail of the drawings.
Paper of different weights and colours was used, cut out by hand with a scalpel and pasted on the white pages. The colours relate to the tones of the species concerned. The cover was built up manually and the title was laser engraved in the Schist Villages Fab Lab.